Massage Head Attachments
or make 4 interest-free payments of $7.75 AUD fortnightly with
More info
Product Type
3 Stainless Steel Attachments Set
Steel Flat Head
Steel Mushroom Head
Steel Round Head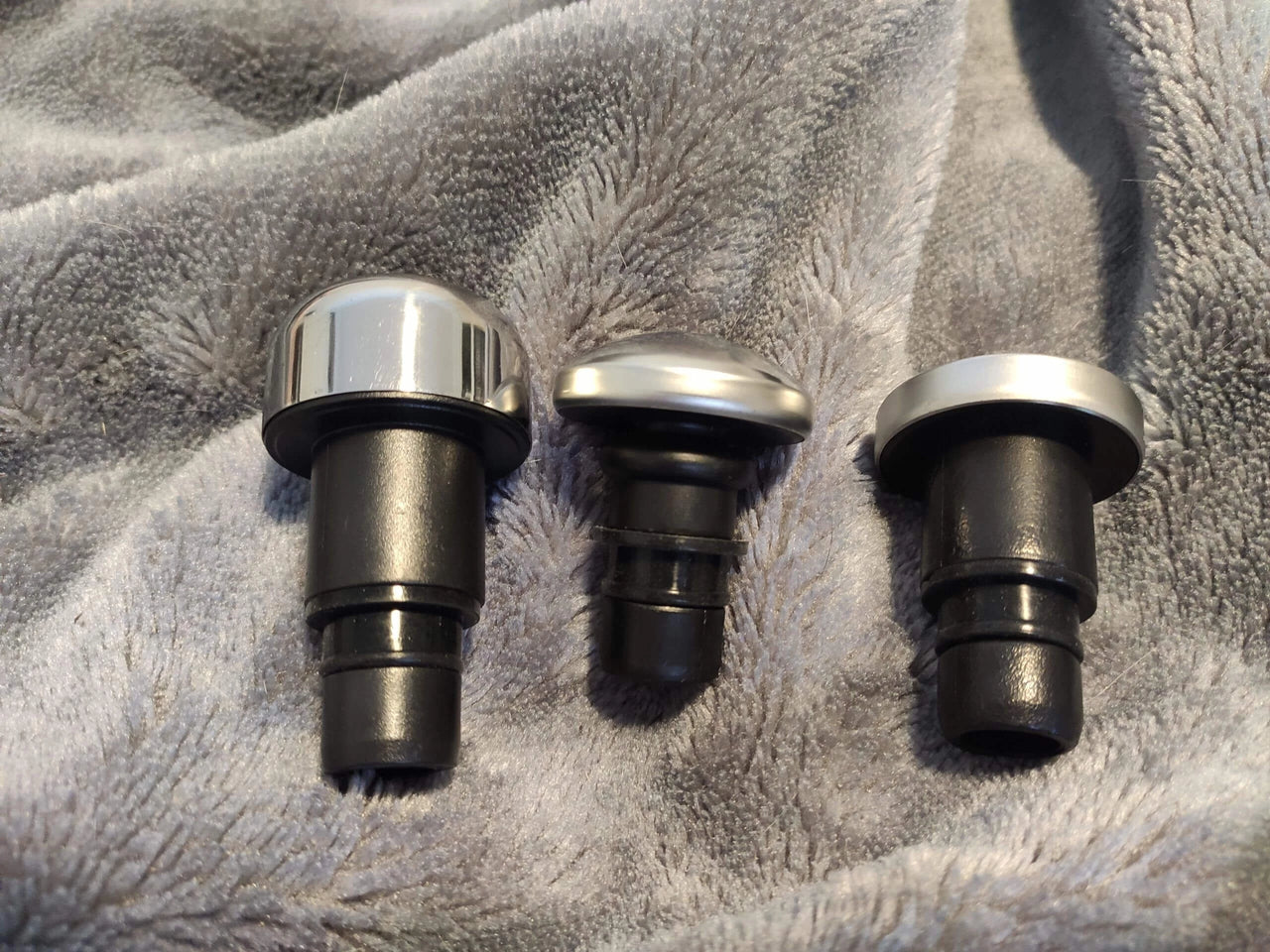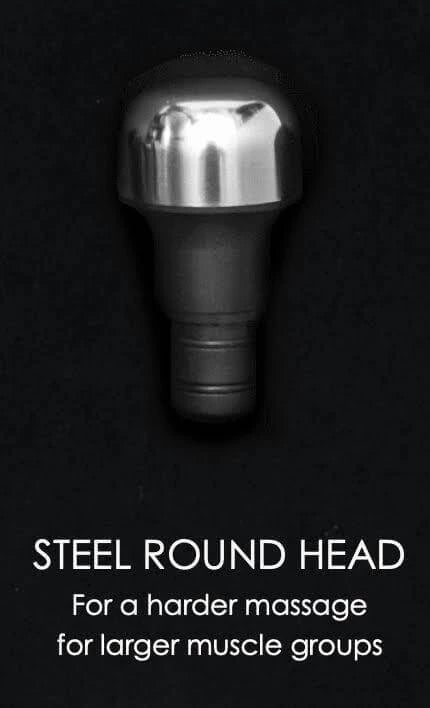 Our Stainless Steel Massage Head Attachments are practical and compact. The orthopedic massager head is small in size, cost-effective, easy to use, and can be directly rinsed with water. Small and portable, it is convenient for you to carry with your massager at any time.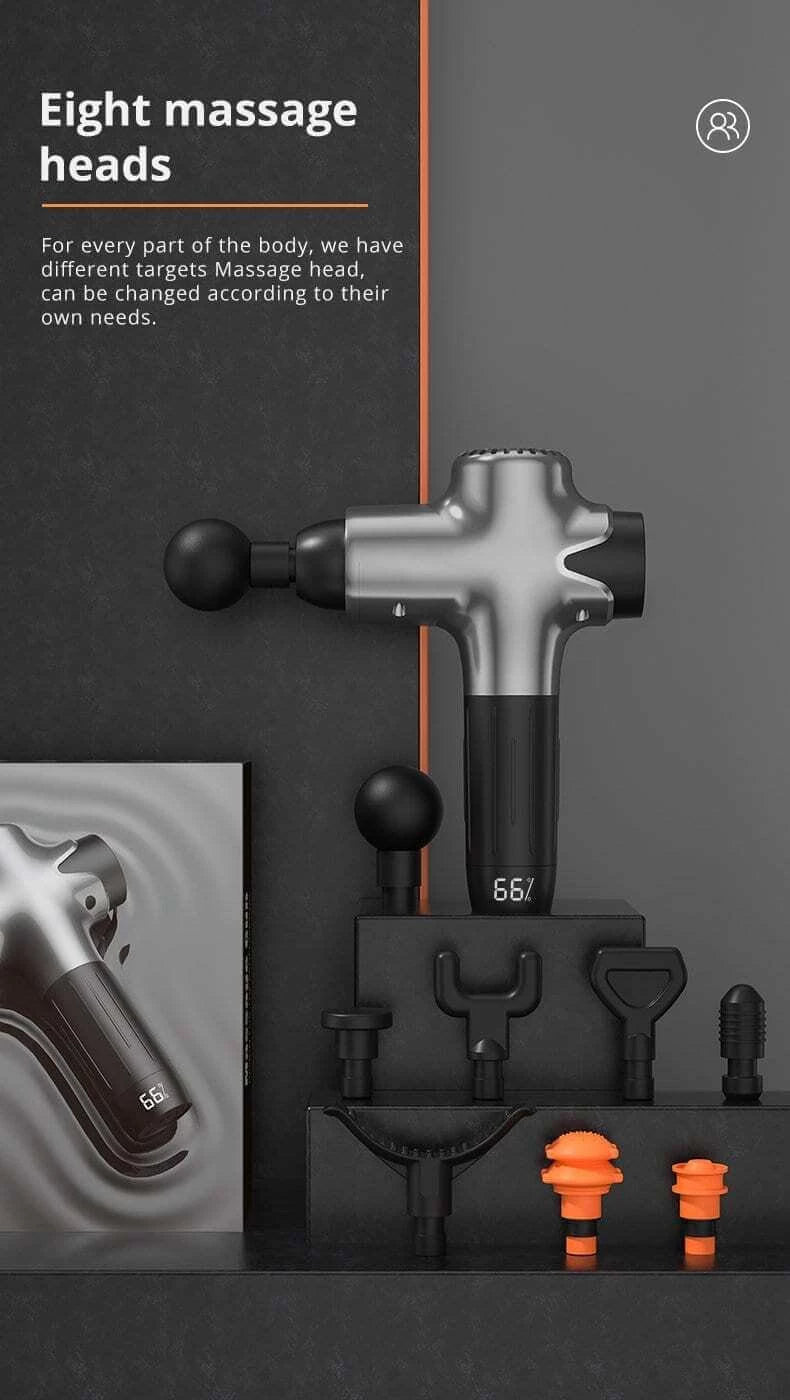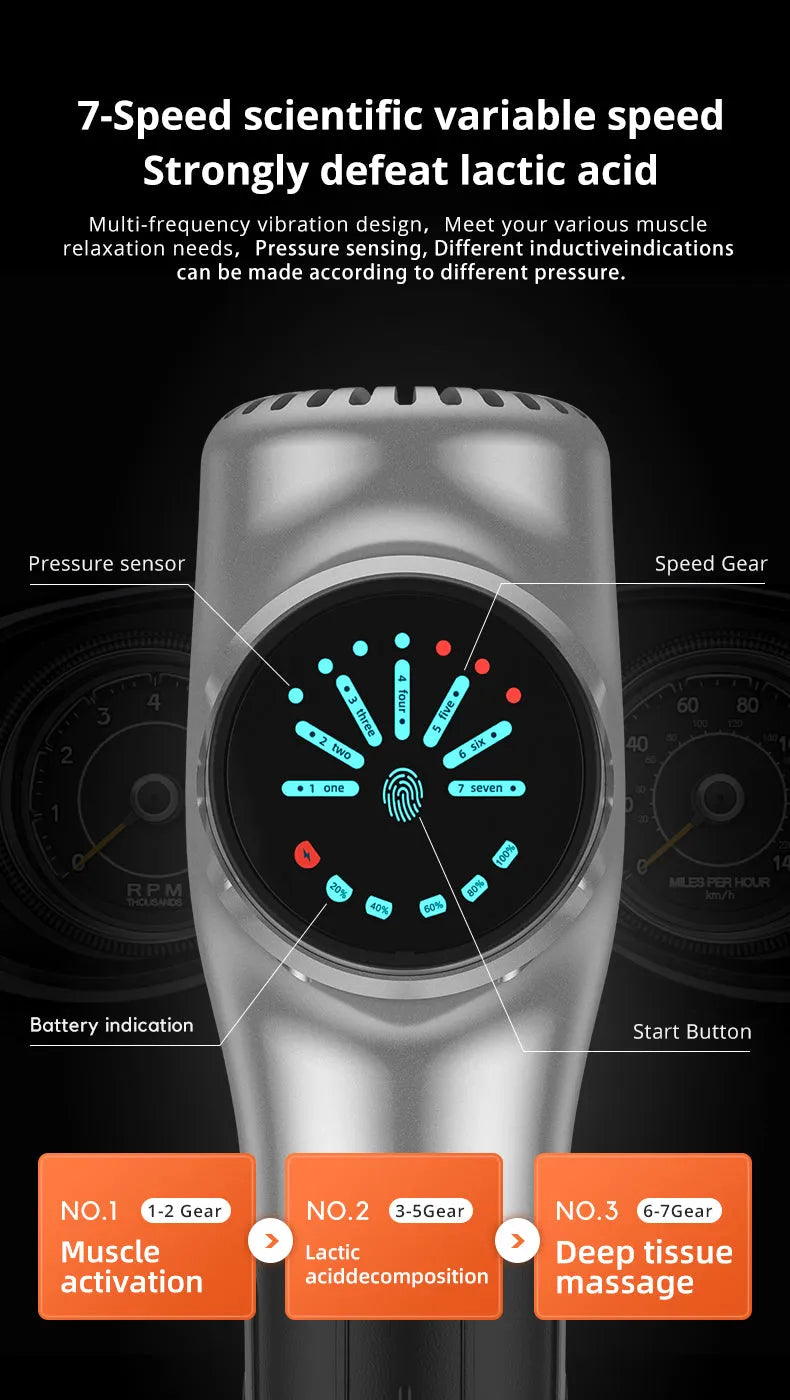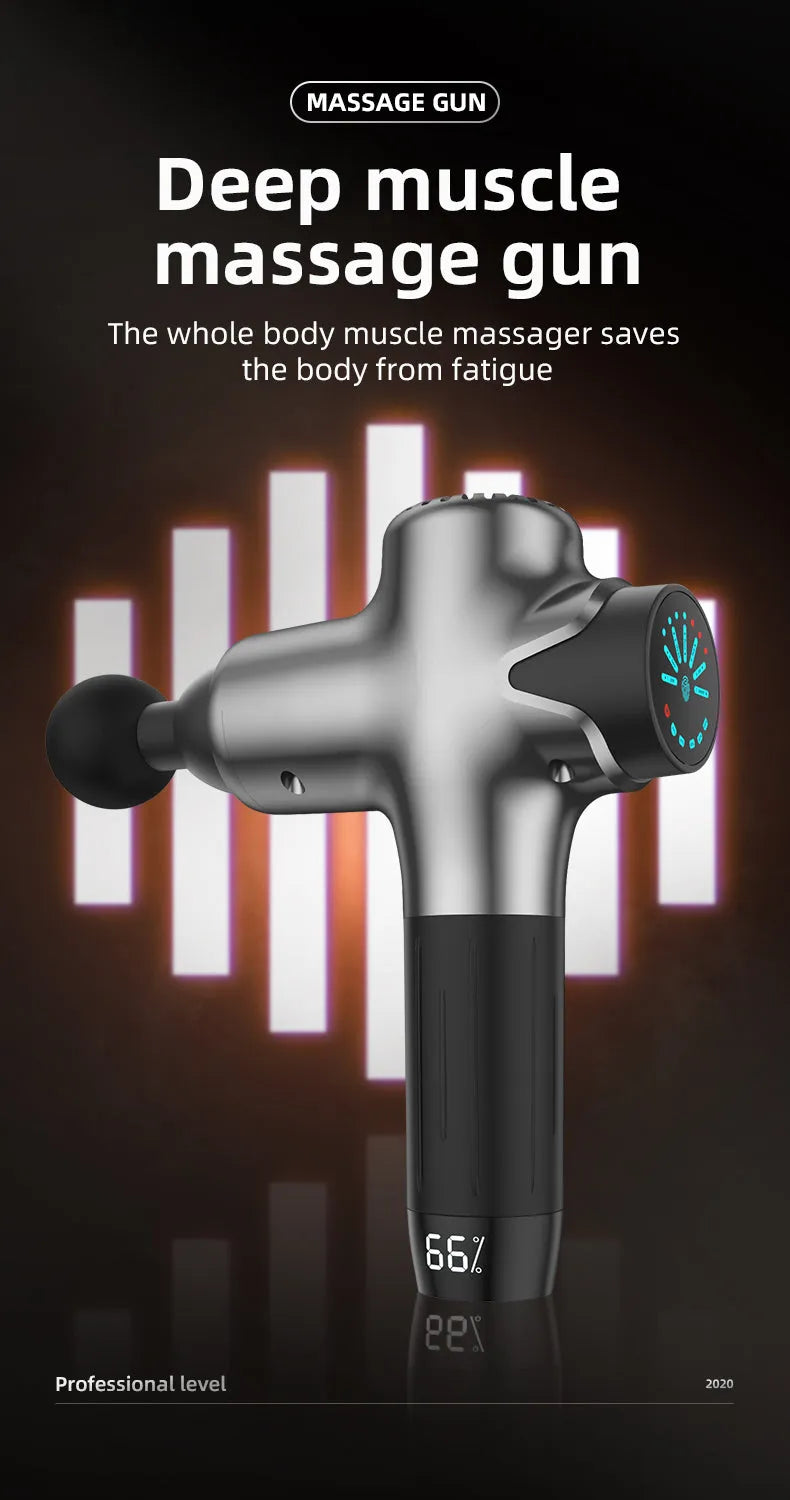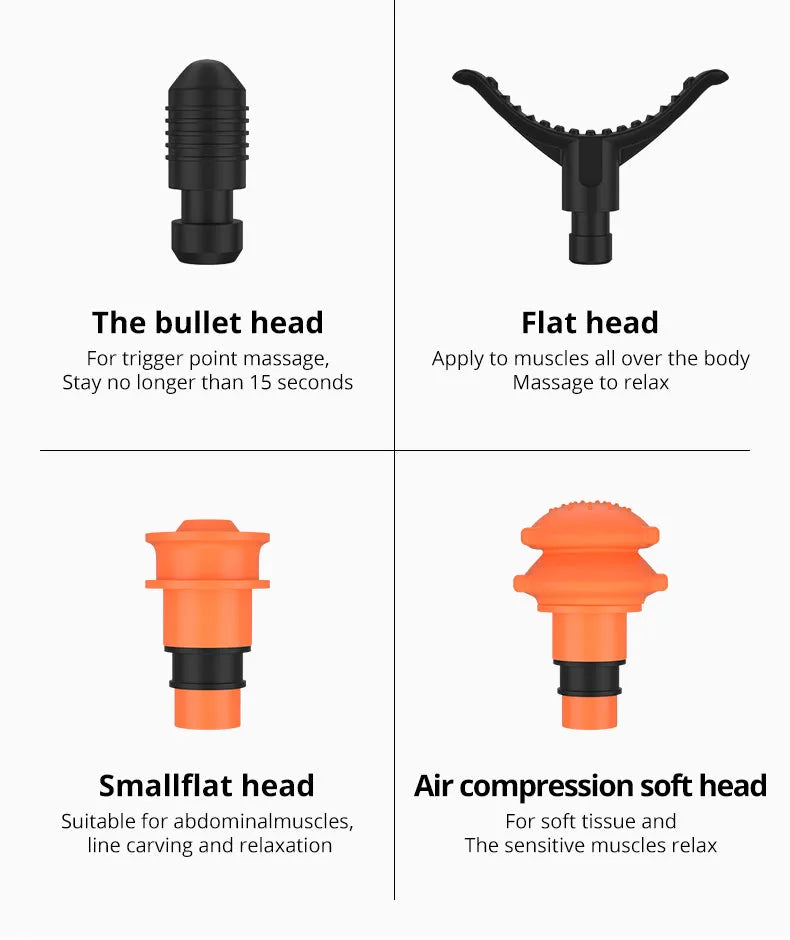 BOOSTER Elite
$201.00
$402.00
Experience the ultimate rejuvenation with the exclusive performance of the latest Best Massage Vibration Gun: Booster ELITE. The longest operating hours and premium battery life ensure superior therapeutic sessions. It features a SmoothDrive pressure sensor technology and brushless bi-powered motor. The all-new Booster Elite is equipped with unparalleled features which include a 7-speed gear shift, 16mm stroke depth, 23kg stroke strength 4800mAH lithium battery, and 8 different massage heads. Moreover, the initial speed levels provide instant muscle relaxation and activation whereas the higher speed levels ensure a deep-tissue massage making it one of the favourite muscle gun to be use by athlete. Proven record The Booster Elite can be founded used by Chiropractors, Physiotherapist, Gym Personal Trainer and Professional Athlete throughout Australia. We are also the official recovery partner of State of Origin for rugby players. Powerful treatment Proprietary brushless and commercial-grade motor with SmoothDrive Technology™ delivers renowned BOOSTER power while being quieter than ever, making the BOOSTER Elite easily the strongest massage gun for only one-third of the cost of a Theragun Pro. Best Massage Vibration Gun Equipped with advanced built-in pressure sensor technology that provides visual feedback through the LED touch screen throughout your massage, the Booster Elite ensures that you can accurately provide your body with only the best relaxing treatment. 24 hours long battery life We know how frustrating batteries seem to only last five minutes, that's why the BOOSTER Elite Massage Gun will last up to 24 hours on a single charge meaning that It's ready to go when you are! The 4800MaH Large Capacity Samsung battery makes the BOOSTER Elite the longest lasting battery life massage gun on the market. KEY FEATURES Proprietary brushless commercial-grade motor with SmoothDrive Technology™ 4800mAh battery with operating power up to 24 hours and precise battery indicator display Smart Percussive Therapy™ with pressure sensor control system OLED screen with pressure monitor Customizable speed range (1250-3200 PPMs) Delivers up to 23kg of no-stall force Industry-leading, Australian-based 12 month local warranty Vibromassage (also called vibratory massage, Vibra-massage, vibration therapy) is a type of massage based on the use of mechanical devices for vibration therapy, which passes vibration onto the body surface that is being massaged. In other words, vibromassage can be good for both general and physical wellbeing.   Read what independent reviewer speak about our muscle gun here!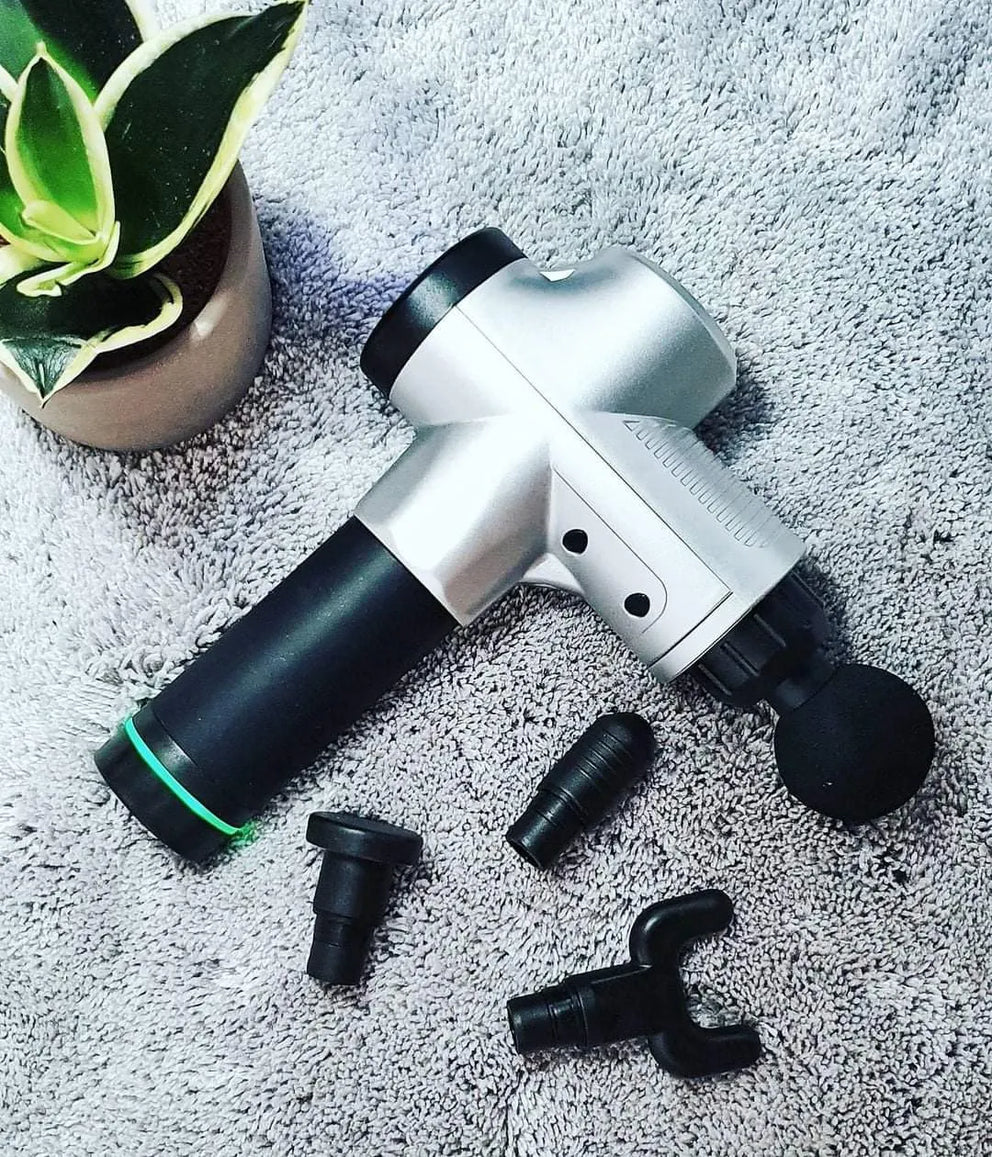 BOOSTER Pro
$94.00
$127.00
Booster Pro Massage Gun  Revamp your self-care time with the Booster Pro that is exclusively created to promote pain relief and relaxation. It uses high-quality ABS material and advanced technology that considerably reduces the noise by controlling the vibration and is provided with soft silicone handles for a pleasant yet firm grip. The LCD screen can be used to monitor the battery level of the device. It comes with a high-grade 2500mAH rechargeable lithium battery that takes only 90 minutes to be fully charged to work up to 6 hours without interruption. The eight replaceable heads with 30 adjustable modes work perfectly to provide relief from any stiffness or soreness. The Booster Pro Massager is equipped with sophisticated brushless motor technology ensures that it operates near inaudibly, and with minimal external vibration. Offering impressive power and speed coupled with a gentle touch, the Booster is set up to provide you with a deep tissue massage session that soothes the body and calms the mind. Equipped with 2500mAh high-quality lithium battery, so it can keep working about 4 to 6 hours after per charge. Features you will fall in love with the Booster Pro Massage Therapy Gun: Strong output with up to 3200 RPM allowing for a deep muscle activation along with its industrial-grade motor exerts up 45 lbs. of force. Military Precision Engineering Ensures a 45 dB low noise experience with the brush-less motor and quiet glide noise reduction technology. It is great to keep the strength levels under the super quiet condition. Interactive LCD touch screen display. ABS( Acrylonitrile butadiene styrene ) industrial quality material is used to reduce vibration and noise output with soft and pleasant to touch silicone handle which effectively reduces the odds of slipping from your hands. LCD Screen with battery capacity indicator on the bottom of the handle so you can track your battery level. 8 attachments allowing you to target every muscle group with precision. No more guns dying in the middle of treatment. This percussion massager was built with a high-quality lithium rechargeable battery of 2500 mAh which takes only 90 minutes to be fully charged and works up to 6 hours. 30-speed settings for a tailored response to each muscle Comes complete with carrying case and charger Get your Booster Pro Massage Therapy Gun, Percussion Massage Device in Australia now here.Or you can check out our newest Booster Elite Massage Gun here!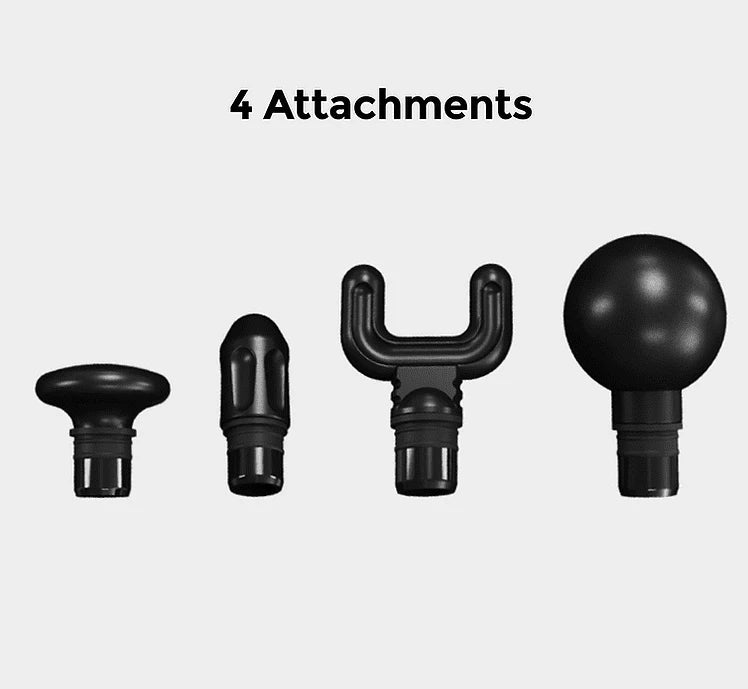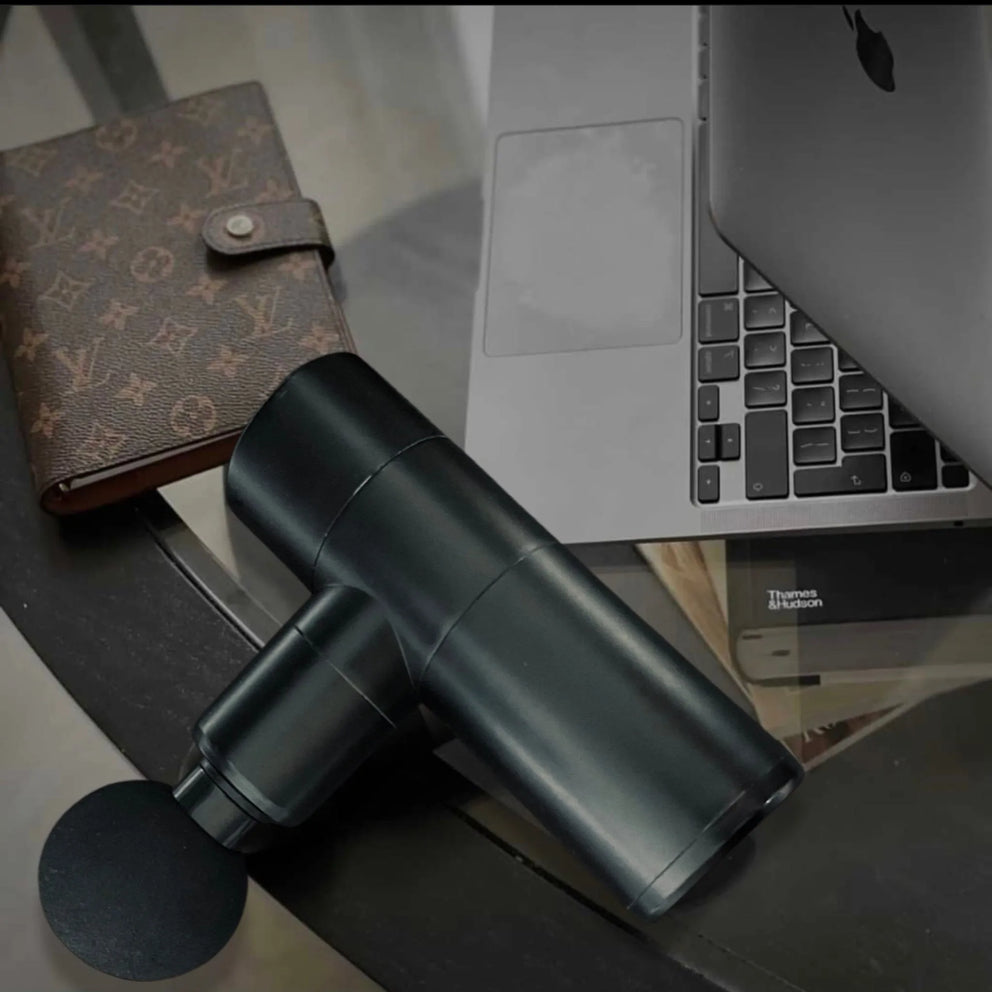 BOOSTER Mini
$73.00
Treat yourself to a relaxing massage anytime and anywhere with this super-efficient Booster Mini. It comes with four different massage heads and four advanced speed settings to meet the different requirements. The compact size and the lightweight feature of the device allows you to carry it with you anywhere you go. It is equipped with an impressive 2400mAh lithium battery that can perform up to 4-6 hours after each charging. The battery display with LED lights ensures convenient usage while tracking the battery level. DISCOVER THE BENEFITS OF BOOSTER MINI MASSAGE GUN Fully equipped with 4 different massage heads and 4 advanced speed settings to relieve any aching muscle, the Booster Mini Massage Gun reinvents the massage experience, allowing you to enjoy therapeutic sessions any time, anywhere. Ranked as Best Massage Gun New Zealand LIGHTWEIGHT and SMALLEST MASSAGE GUN Weighs only 0.5 Kgs, making it easy to carry around and use anywhere RECHARGEABLE BATTERY Equipped with a 2400mAh high-quality lithium battery, so it can keep working up to 10 hours after every charge. SPEED SETTINGS & BATTERY DISPLAY Four-speed settings and Battery display with LED lights FOUR UNIQUE HEADS Featuring four unique heads, the BOOSTER Mini Massage Gun can target any muscle group on the go! No matter where you are, you can fully customise your massage experience with its 4 advanced speed levels, and 4 different head attachments designed to soothe your muscles. Equipped with a brushless motor system that reduces external vibrations and is whisper-quiet, you can comfortably treat your sore muscles in any setting. SIZE MATTERS The Booster Mini Massage Gun brings you power and efficiency in one small, portable, and more convenient than ever package. The perfect companion that fits into any lifestyle - at a mere 0.5kg, you can take your deep tissue massage anywhere. Designed with your comfort and needs in mind, the Booster Mini is ideal to speed up muscle recovery or for muscle relaxation after a hard day of work. With its lightweight, robust model that allows for convenient placement in any gym or side-bag, allowing for real-time, portable applications. ENGINEERED TO EXCELLENCE The BOOSTER Mini Massage Gun was hand designed by American Engineers to deliver a comfortable ergonomic massage experience. Featuring the most efficient motor of Its class, the BOOSTER Mini is the most powerful Massage Gun for its size when compared to others on the market. This mini-massage gun is your best option for instantaneous, on-the-go muscle relief. With its comfortable and ergonomic design, the modern and lightweight Booster Mini is perfectly developed to fit into any aspect of your day-to-day life with ease You definitely watch or listen about the Vibromassager. Check other Booster Guns also: Booster Elite Booster U Booster PRO